"A harrowing, no-holds-barred memoir … Highly recommended!"
—The Columbia Review
"The battle with addiction is a lifelong odyssey that consumes entire families. With wit and grace, Mothering Addiction explores the dual challenge that parents of addicts face as they are often forced to assume the role of both the parent and the professional."
—Roz Watkins, President, John Henry Watkins Foundation 
"Parents play an essential role in helping their child survive an addiction crisis. Their actions can literally mean the difference between life and death. Having worked with numerous families over the past 30 years navigate these treacherous waters with their children, I recommend Mothering Addiction without reservation. I have not found anyone who has articulated this subject matter in as personal and compelling a way as Lynda Harrison Hatcher."
—Ann Hayes, President, Investigative Management Group
INTRODUCING MOTHERING ADDICTION, A MEMOIR
In January of 1986, Lynda Harrison Hatcher held her first child, Sam, and cried grateful tears. She marveled at the sacred gift of motherhood. Never in a million years could she have dreamed the nightmare that would unfold.
The events chronicled in Mothering Addiction — A parent's story of heartache, healing, and keeping the door open took place between 1986 and 2016. With backbone and bravery, Lynda opens her heart and pulls back the curtain on her world. Layer by layer, she reveals cracks in her marriage, effects on a silently, suffering sibling and challenges with her own mental health, exposing the hidden costs of family trauma.
Her harrowing, few-holds-barred memoir is the parallel story of her son's self-destruction and Hatcher's quest to find her own truth.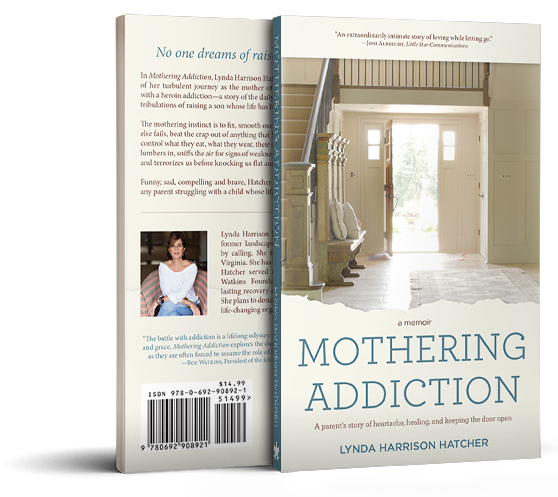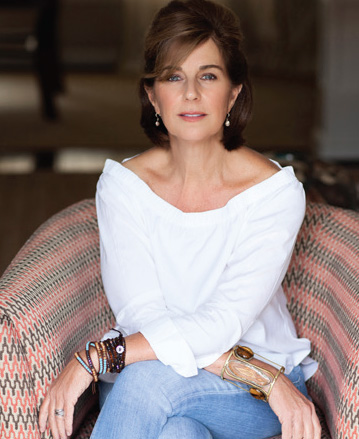 https://www.motheringaddiction.com/wp-content/uploads/LyndaHarrisonHatcher_365x150.png
0
0
wwdaniel
https://www.motheringaddiction.com/wp-content/uploads/LyndaHarrisonHatcher_365x150.png
wwdaniel
2023-01-23 17:28:25
2023-02-02 10:40:19
I Want That Tattoo
https://www.motheringaddiction.com/wp-content/uploads/LyndaHarrisonHatcher_365x150.png
0
0
Lynda Hatcher
https://www.motheringaddiction.com/wp-content/uploads/LyndaHarrisonHatcher_365x150.png
Lynda Hatcher
2021-12-07 19:16:07
2021-12-07 19:38:33
Sam's Soul Journey